Movie Information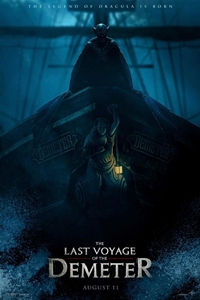 Last Voyage of the Demeter,The
| R
Director: André Øvredal
Starring: Corey Hawkins, Aisling Franciosi, Liam Cunningham, David Dastmalchia
Synopsis: The terrifying story of the merchant ship Demeter, which was chartered to carry private cargo - fifty unmarked wooden crates- from Carpathia to London. Strange events befall the doomed crew as they attempt to survive the ocean voyage.
This film opens on 08/11/2023
Check back closer to the release date to purchase advance tickets!